1] Name - Stephanie or Violentsteph...I'll come to Hey You also :-D
2] Age - 22
3] Location - Springfield, Ohio...a very interesting place ::snore::
4] Sex - Female...last time I checked...
5] Marital Status - Not married, but hope to be one day!
6] Favourite bands? - ICP, Twiztid, Blaze Ya Dead Homie, Anybody Killa, Lavel, Crossfade, Old Metallica, Pre Dope Show Manson, Sepultura, Pantera
7] Favourite movies? - Monty Python and the Holy Grail, Blazing Saddles, How High, All Horror!
8] What are your hobbies? - Working, Sleeping, Graphics, and repeat!
9] Do you plan on going to College? If so, what do you plan on majoring in? I've already graduated from college with an Associates Degree in the Applied Science of Web Development.
10] What is your opinion on people getting their GED? GED's are Awesome, I just wish some employees didn't discriminate aganist them...
11] Opinion on religion? I am Lutheran myself, but as long as you're doing the right thing, treating people like you want to be treated, and love everyone as yourself the I don't care what you worship :-D
12] What would make you a good addition to the community? I don't usually have anything good to post about, but I love to comment to other peoples posts, and I love watching communities.
13] Describe yourself in a few words. Ambitious, Caring, Demanding, Just, Forward
14] Promote us in 2 places [your personal journal is fine]. Do not make the post friends only. Show us: Ok...
violentsteph and Here
15]ok...here's some pictures: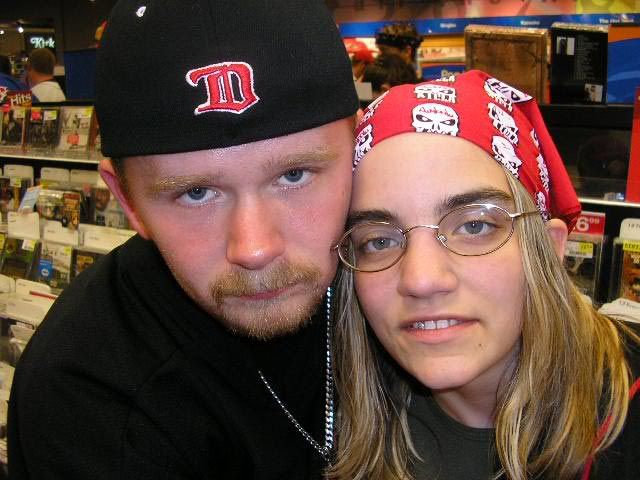 ~Here's me and my boyfriend D.J.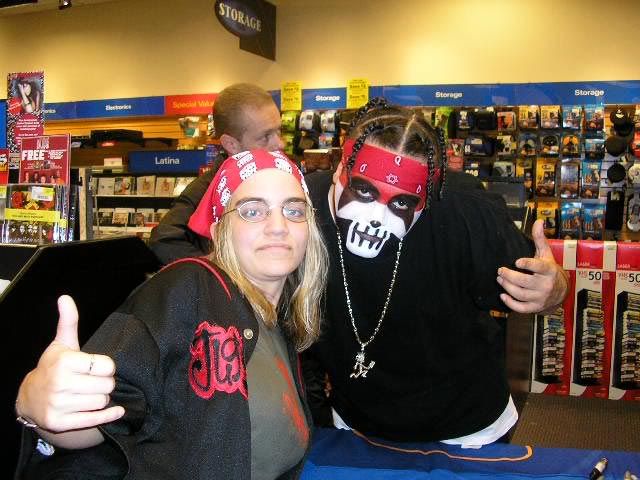 ~Me and ABK at the signing in Columbus, Ohio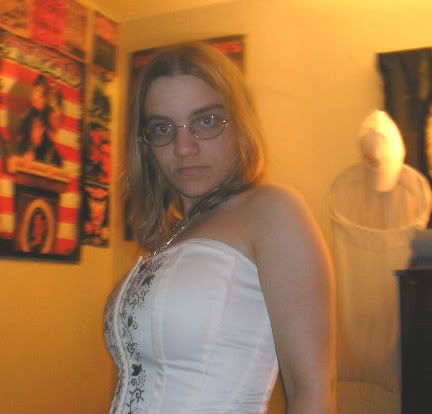 ~Me in this awesome corset that I picked up at Charlotte Russe :-D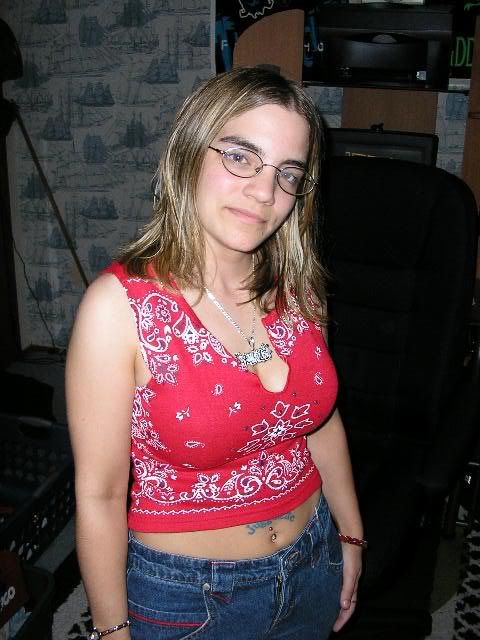 ~I LOVE that shirt!!!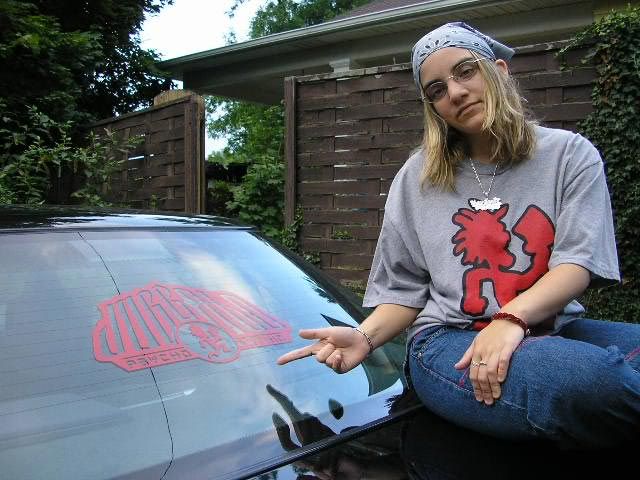 ~Me and my hoop ride, lol!